About us
INTEMAC is a research and innovation centre. We inspire and support companies in the creation of modern technologies and their introduction into production. We have long specialised in developing and implementing advanced manufacturing technologies and digitalising manufacturing companies. In the testbed of the INTEMAC Centre, you can experience Industry 4.0 literally first-hand. Our experts will provide you with development and consulting services with an emphasis on technology neutrality and a flexible client approach.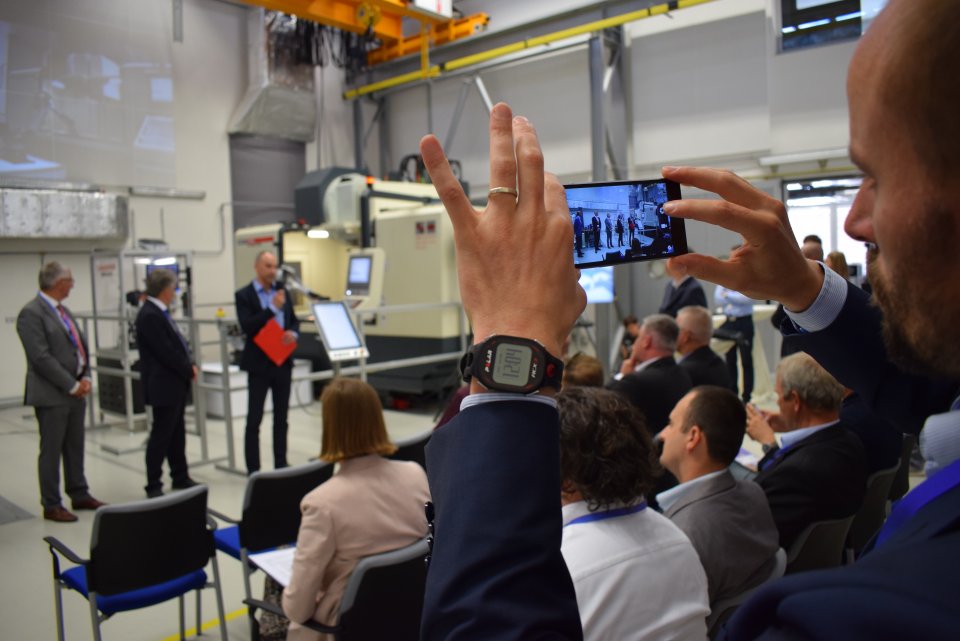 Through the DIGIMAT programme, we help Czech manufacturing companies implement digital technologies from the Industry 4.0 concept into their production, increase the production potential of their manufacturing technology, and thus gain new competitive advantages.
The DIGIMAT consulting programme also includes a series of professional lectures and seminars, including networking events. There you will learn how to start digitalising a manufacturing company, what not to forget in the beginning, and who to turn to for professional help.
Together, let's take your production to the next level.
We offer manufacturing companies the opportunity to become familiar with technical innovations before their acquisition, and provide assistance in their implementation.
As part of our testbed, technology companies can test their solutions and verify their capabilities.
Our competences
Research and consulting services of the INTEMAC Centre are based on the high-level expertise of our employees and specialists. We primarily focus on the construction, control and diagnostics of mechanical engineering technology.
Our story
How was the development of the INTEMAC Centre? How did we grow, and which projects were crucial for us? For more information see our story…