Academy of Digital Transformation
Take the first step to digitizing your production. Create your own optimization project under the guidance of experienced coaches.
The Academy of Digital Transformation will guide you through the steps of digital transformation of your company. You will create your own optimization project, which will be ready for implementation.

Date of the event
September 2022 - April 2023
Venue
Partner companies and manufacturing companies
In a practical academy organized by the INTEMAC center and the Effectivity company, try out how to make your production more efficient. You will gain know-how and an overview of how to optimize daily activities and routines in your company. Under the guidance of people with many years of experience, you will create a tailor-made digitization plan for you.
We will make sure that your costs (not only to the Academy itself) are returned to you. We are convinced that the implementation of the proposed optimization will cover the cost of this course twice a year.

How will the academy go?
We have prepared 8 one or two-days practical workshops for you. The meetings will take place in Moravia, you will be able to be inspired directly in the production companies of our partners.
At the beginning of the academy, you set your own optimization project for digitization and automation, which you will gradually solve. In the first block, we will focus on the Lean method and prepare the ground for digitization. You will try how to efficiently set up your production processes, logistics, supply or purchase of material. For example, we will show you how to efficiently collect data in production and how to interpret it correctly. We will advise you on how to find space for automation and digitization in your company. And last but not least, we will introduce you to the possibilities of financing your newly created projects.
Everything will end with a final exam - a presentation of your project. Upon successful completion of the course, you will receive a certificate under the heading of the first functional Digital Innovation Hub in the Czech Republic - DIH DIGIMAT.

You will have your own coach who will discuss the progress of your project with you on a regular basis (on-site and online). He will guide you through the entire Academy so that you do not wander unnecessarily.
Moduls of Academy of Digital Transformation
Introduction to the Academy of Digital Transformation I 21. 9. 2022 I partner manufacturing company
Process Management & Project Management I 12. - 13. 10. 2022 I partner manufacturing company
Tools of optimalization of in-house process

I 9. - 10. 11. 2022 I

partner manufacturing company
Data driven organization

I 8. 12. 2022 I

partner manufacturing company
Software and hardware possibilities in digitalization

I 11. - 12. 1. 2023 I INTEMAC centre, Kuřim

Automatization

I 8. 2. - 9. 2. 2023 I INTEMAC centre, Kuřim

How to finance digitization and process streamlining activities I 9. 3. 2023 I JIC, Brno
Final exam and certification I 13. - 14. 4. 2023 I INTEMAC centre, Kuřim


What will you bring to your company by participating in the Academy?
savings based on optimization tailored to you
new know-how combined with greater competitiveness
innovative approach to process digitization
decision making based on correctly interpreted data (and not emotions)
reducing the risk of impasse
information about possibilities of financing your optimization project

What will you take away from the Academy
proven tools to help you with in-house changes
know-how how to optimize the operation of your company
you will learn to effectively define goals and manage your project
you will calculate the return on the project
you will learn how to use external sources of funding and how to evaluate the required degree of digitization
new contacts - The Academy will be guided by an experienced coach who will help you with your project, you will meet colleagues from other manufacturing companies, with whom you will be able to share your experience

Who is the Academy for?
manufacturing companies interested in implementing new solutions and gaining new competitive advantages
manufacturing companies planning to digitize production
company executive - open to opportunities
production technologist - interested in process innovation
production manager, dispatcher / production planner - he wants to streamline existing processes
process manager, quality manager
WCM / Lean Coordinators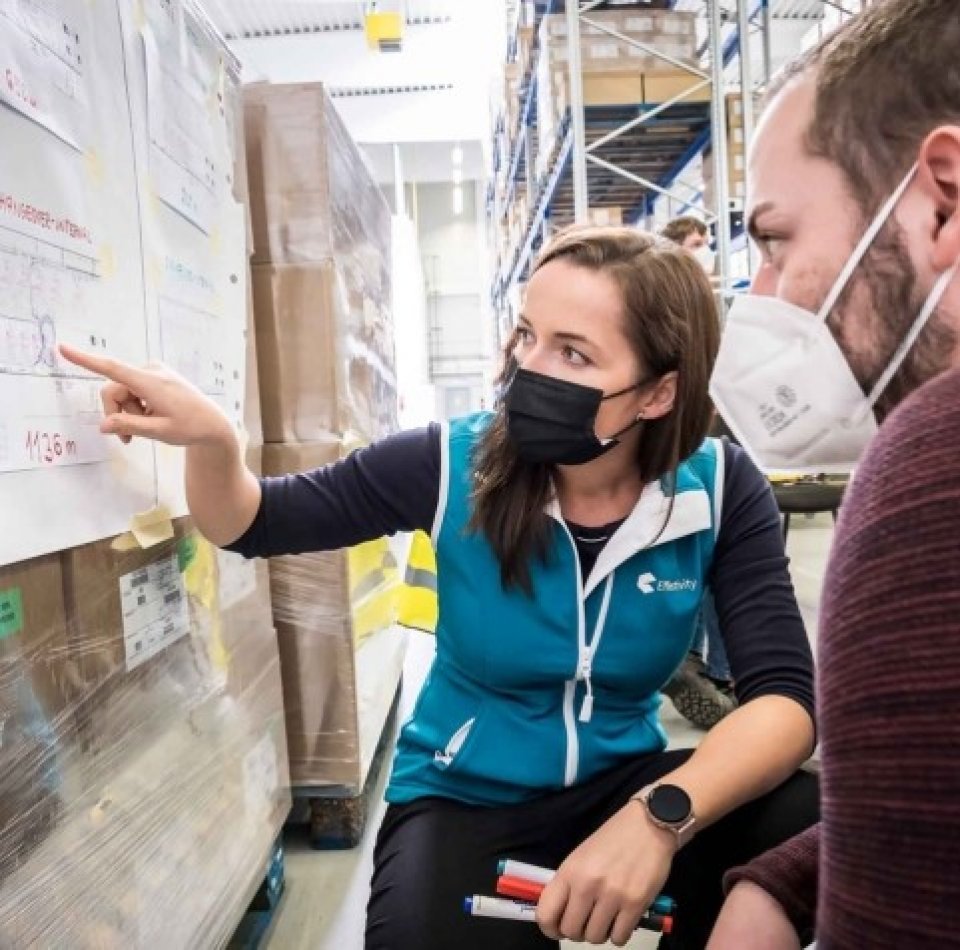 Price:
69 000 CZK without VAT
Price included:
13 days of practical training
optimization project coaching
organizations in partner companies
catering during training and materials in printed and electronic form
final exam

Who will guide you through the Academy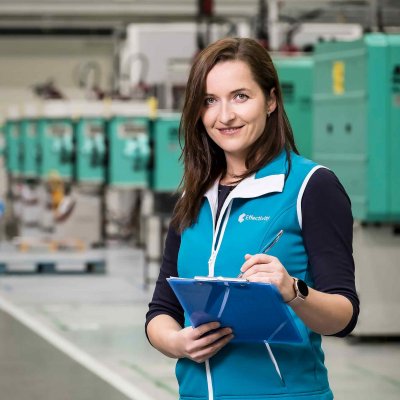 Gabriela Kopřivová
Executive, Effectivity s.r.o.
Specialization
Lean logistics
Shopfloor management
Hoshin kanri, 5S, TPM, SMED
Work organization / workplace
Professional coaching
Experiences
Professional experience from companies: GE Aviation Praha, Raben logistics Říčany, Maier CZ Prostějov, Kaizen Institute Consulting group, Bauer lean consulting, Hestego Vyškov, Denco Happel Liberec, SpoluWorks Perfecta Kyjov, Erreka Plast Olomouc, Tatra Trucks Kopřivnice
https://effectivity.cz/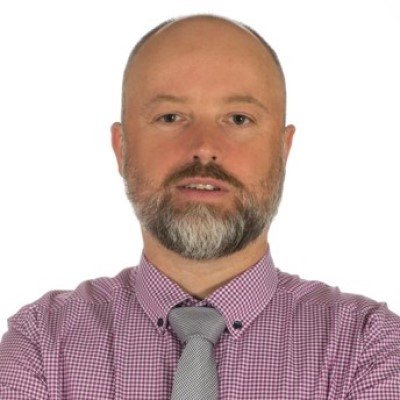 Luděk Konečný
Industrial development, technical process support and production development, INTEMAC
Specialization
Product portfolio analysis and its development, development and design of prototypes, utility models of new products
Planning of technological processes and production
Optimization of MES processes of manufacturing companies
Analysis of strategic priorities of companies

Experiences
Project and technical management of development projects and teams with more than 15 years of experience
Experience with the preparation of production process methodologies
Analysis of start up projects
Accredited personal development coach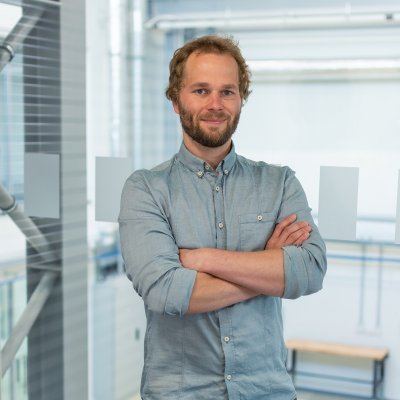 Petr Minář
Expert guarantor of Industry 4.0, INTEMAC
Specialization
A holistic approach to business analysis and vulnerability alerts
Searching for opportunities for innovation and connecting the research and production spheres
Development of prediction systems for compensation of production deviation of machines
Experiences
Supervision of dozens of consulting projects focused on the digitization of manufacturing companies
Realization of many awareness and networking events
Practical experience with technical engineering activities in private, corporate and R&D environments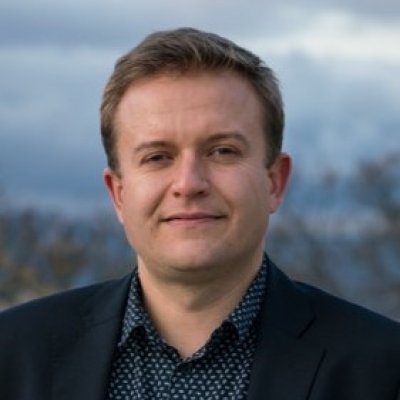 Erik Odvářka
Consulsant of Digital transformation, INTEMAC
Specialization
Business information systems as a means for development and restructuring of organizations
Compilation of investment plans and subsequent preparation of implementation projects in IS / IT
Implementation and integration of SW systems for production management and optimization
Setting up and automating the project management process
Experiences
Portfolio management with about 100 delivered ERP projects per year
Team management of 30 project managers
Ten years of research, development and production experience gained in the USA, Britain and Germany
Experience of a multinational consultant in the automotive and aerospace industries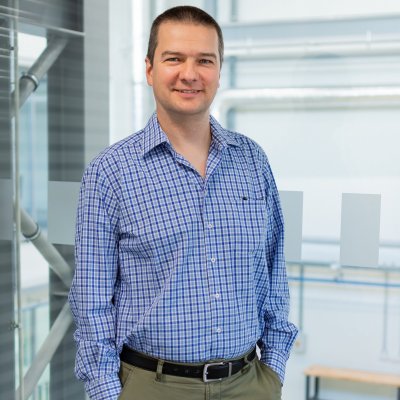 Václav Helán
Expert guarantor for automation of production systems, INTEMAC
Specialization
Communication with control systems of production machines – Heidenhain, FANUC, Siemens, MT Connect, sběr dat, ovládání, vzdálený monitoring
Application development: C#, VB.NET, MS Office, SQL, Microsoft Certified Professional
Experiences
5 years of connecting machines and information systems in manufacturing companies
Leading programmer of branch software (document circulation)
Agile project management - implementation of SCRUM development methodology
10 years of computer network management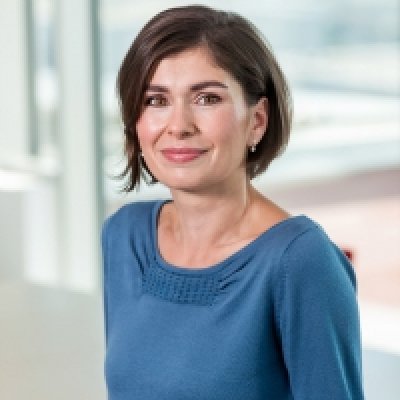 Monika Vrbková
Entrepreneur support, JIC
Specialization
funding opportunities for SMEs, including startups
Experiences
more than 10 years of experience in preparing applications for programs managed by the European Commission
operates in an expert advisory group to the European Innovation Council (EIC) and European Innovation Ecosystems
she is an active member of the research funding group within the pan-European Enterprise Europe Network
she is the main contact for EIT Digital and EIT RawMaterials in the Czech Republic

https://www.jic.cz/en/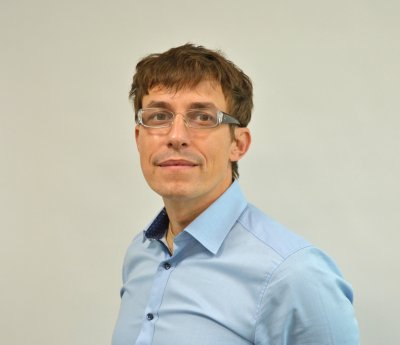 Jozef Maudry
Senior konzultant, Effectivity s.r.o.
Specialization
Management & Lean auditing
Strategy & Policy deployment
New product development
VSM / VSD, TPM, 7S, SMED, Design for Six Sigma, APD, Ideation, DMEDI & TG Systems
Experiences
Professional experience from companies: Prominent Group, Heidelberg, DE; Staufen AG, Kongen, DE; Alfabio, Banská Bystrica, SK; Sony Corp., Trnava SK; Eaton Cooper, Eberbach DE; Danaher/Hengstler, Aldingen, DE; Mahle Behr, Lindner Group
https://effectivity.cz/
This event has already taken place.